3Stones €5 PRE-ORDERED ONLINE TAKEAWAY PROMO!! pre-order online & pick up only on Friday 24th February. Pre-order - Pick Up - Enjoy!
Pay €5 instead of €15,95 for your PRE-ORDERED TAKEAWAY!! ..........1.CHOOSE YOUR DISH see our take away menu €5 deal applies to dishes number 1,2,3,4,5,6,10,11 & 13 EXTRAS One extra chapati €1 One extra spicy chicken sambusa €1 One extra spicy vegetable sambusa €1 Various cheese cakes €3 ...........2. PRE-ORDER ONLINE via mail@3stones.info last orders on Friday February 23th 2017 at 23:59 We will only accept orders via mail@3stones.info Mention "€5 euro Take Away" on your email subject when placing your order *WALK IN OR TELEPHONE ORDERS WILL BE CHARGED FULL TAKE AWAY PRICE YOU MUST ORDER VIA mail@3stones.info BEFORE FRIDAY FEBRUARY 24TH !! ..........3.PICK UP any time between on Friday february 24th 12:00 -21:00 Choose the time you want to pick it up and we will have it bagged and ready for you to collect. ..........4. ENJOY with friends & family!!! PRE-ORDER your favourite 3Stones dish via mail@3stones.info Today!!.......... Pre-order - Pick Up - Enjoy! mail@3stones.info * As they say in Dutch Op=Op so don't miss out on our ONE DAY ONLY Amazing €5 Pre-Order Take Away Promo................... 3STONES TAKE AWAY MENU ...........Chicken Dishes usually €15,95 now €5 1.Marinated chicken in a Swahili style coconut sauce 2. Herb chicken and spinach in coriander sauce 3. Chicken stew topped with nuts ..............Beef Dishes usually €15,95 now €5 4.Minced beef and peas in mixed spice sauce 5.Stewed beef in a mildly spiced red curry sauce 6.Beef stew cooked with wild spinach ..........Vegetable Dishes usually €13,95 now €5 10.Spinach in coconut sauce and roasted peanuts 11.Marinated soya balls in a Swahili style coconut sauce 13.Minced soya and peas in mixed spices ..........EXTRAS One extra chapati €1 One extra spicy chicken sambusa €1 One extra spicy vegetable sambusa €1 ..........SAVE SOME SPACE FOR CHEESE CAKES Plain & Simple Cheese Cake €3 Coconut Cheese Cake & Strawberry Pomegranate Sauce €3 Sticky Caramel Cheese Cake & Nuts €3 Chocolate Covered Cheese Cake €3 Sweet *Masala Cheese Cake €3 * ginger, cardamom, cloves, black pepper & nutmeg

3Stones Celebrating 10 Years!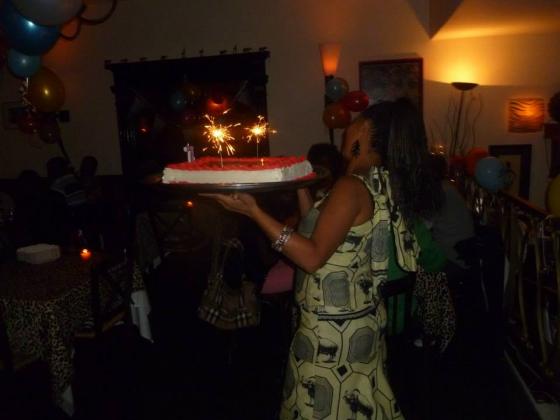 We'd like to show our appreciation for your loyalty over the last decade by offering you some great specials. Visit our promotions page for all our tasty deals.

Coming soon 3Stones Food Tasting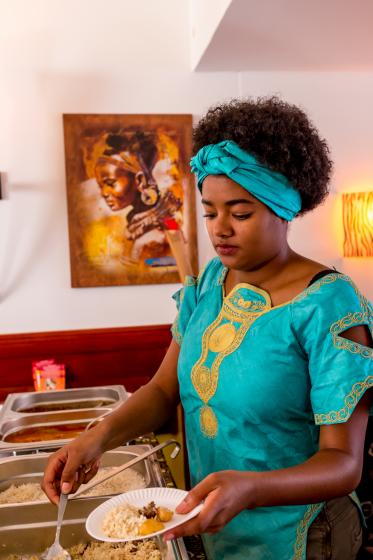 Have you ever wondered what Kenyan food tastes like? Join us for our annual food and wine tasting event at the 3Stones. Come to the 3Stones and taste our mouth watering Kenyan Dishes. Taste our famous 3Stones Starters including Sambusa, Roasted Pumpkin Soup & Spicy Tiger Prawn . Try our delicious main courses, from our oh so yummy Coconut Chicken to our finger licking good beef Stew Curry, served with Pilau rice, Chapati, Ugali and much more. We will also be offering you sips of our South African Wine, exotic flavoured beer (mango/banana/coconut), spiced coffee, delicious chai tea, African Cocktails, Mocktails & More!! It's all Homemade! It's all Delicious! It's all On the House! There will aso be a small African market and other various activities. Event details coming soon.